FOUNDER

Stephan Weishaupt
For curator Stephan Weishaupt, design is about relationships. Weishaupt's intuition, world view, and above all, affinity for connecting people is what helps him bring the best of the world of design together into a truly original experience. 
Born and raised in Munich, Weishaupt's relationship with his family — a long line of entrepreneurs, architects, and carpenters — imparted his insatiable curiosity and appreciation of art and design. After graduating from the University of Applied Sciences, Weishaupt worked in marketing for a luxury automotive conglomerate before establishing his own communications consultancy with an impressive roster of design and fashion clients.
His friendship with design legends George Yabu and Glenn Pushelberg ignited the idea for a curated design experience that would bring undiscovered global talent to America. Together they founded AVENUE ROAD in 2007, with Weishaupt taking full ownership in 2016. A decade later, Weishaupt's unique taste has received many accolades, his homes having been featured by the likes of Architectural Digest, The Wall Street Journal, and Vogue. However, true to form, his focus and his measure of success is the quality of the relationships he is built with the world's top designers and brands who have come to trust him as a true collaborator.
Stephan Weishaupt's appreciation for the unexpected, coupled with the respect for authentic craftsmanship led him to join the
 Fogo Island Art Advisory Board
 in 2017. This role, along with a continued expansion of the Weishaupt Design Group portfolio will undoubtedly include many more inspiring relationships to come.
---
TEAM

Working with integrity, grit and humour, our Group makes things happen. We share a collective passion, curiosity, and a creative approach to continuously deliver personal, meaningful experiences. All our teams work together with a thoughtful, forward-looking approach, prompting our clients and collaborators to expect the unexpected.
Great ideas come from everywhere, regardless of a person's role or position - we truly believe everyone's contribution matters. Here is a list of the people bringing great ideas and solutions to our business every day:
Weishaupt Design Group
Al-Amin Balogun
SAP B1 Manager
Alexander Godet
Warehouse Associate
Andrew Marzec
Design Specialist
Basim El-Dakkak
Warehouse Supervisor
Bhanuprakash Parappa
SAP B1 Analyst
Chance Snow-Shermet
Inventory Product Specialist
Chris Godet
Warehouse Manager
Ciara O'Brien-Jackson
Executive Assistant to the Owner
Ciska Slabbert
Director of Finance
Clarke Yin
Client Success Manager
Dakota Park
Graphic Designer
David Orellana
HR Coordinator
Eileen Lange
Client Success Specialist
Emily O'Gorman
Director, Product & Vendor Relationships
Giulia Narchi
Purchasing Manager
Hooly Sim
Director, Digital Marketing
Jay Geerts
Warehouse Associate
Jean Unufegan
Warehouse Associate
Jenny Wong
Client Success Specialist
Joanne Cortese
Director, 5oz.
Jonathon Litchfield
Director, Brand & Experience
Julia Tunney
Director, Project Management
Justin Vesak
Warehouse Associate
Kathy Yu
Product Information Specialist
Karishma Sharma
Sales Assistant
Kevin Wang
Accounting Coordinator
Kyle Burnell-Davis
Logistics Coordinator
Laura Gutierrez
Web Content Coordinator
LaRhae Priestley
Director, Talent & Culture
Manuella Martin
Marketing Coordinator
Mary Lim
Purchasing Executive
Michael Barr
Managing Director, WDG
Mona Balsini
Purchasing Executive
Muskoka Dittmar-McCallum
5oz. Gallery Coordinator
Myrtle Jurado
Client Success Specialist
Nicole Lukkarinen
Client Success Specialist
Nikol Lunin
Accounting Coordinator
Omar Dakak
Warehouse Associate
Orlando
Security
Rachael Pinto
Client Success Specialist
Reyes Ozuna
Warehouse Associate
Samantha Sibley
Jr. Project Manager
Sarah Mackinnon
Brand Production & Design Manager
Stephanie Peters
VP, Finance
Tara Crowley
Logistics Manager
Tazeen Rasiwala
Client Success Specialist
Terell Jervis
Warehouse Associate
Tyler Admiraal
Associate Director, Talent & Culture
Umair Usmani
Financial Controller
Walid Louis
Director, Logistics & Warehousing
Whitney Adam
Director, Client Success
AVENUE ROAD - Toronto
Brandon Hogan
Associate Director
Carlos Achoy Ramirez
Event & Client Experience Coordinator
Dan Crystal
Sales Executive
Erin Perri
Project Sales Executive
Janet Stone
Sr. Director, Sales & Business Development
Jenelle Wells
Sales Executive
Sean Newman
Sr. Sales Executive
AVENUE ROAD - Vancouver
Kelsie Grant
Associate Director
Kendra Carlson
Associate Director
Felipy Bertolini
Architectural Design Specialist
Sandra Bitelli
Sales Executive
Sandra Kalil
Architectural
Sales Executive
Ying Wang
Sales Executive
Yuyan Wei
Sales Associate
AVENUE ROAD - New York
Susan Sakin
Director of Sales & Business Development
Douglas Callaway
Sr. Sales Executive
Justine Tolentino
Client Experience Coordinator
Kseniia Kelly
Sales Associate
Melissa Stowell
Sales Executive
Milo Penales
Sales Executive
Pam Schlesinger
Sales Associate

AVENUE ROAD - Miami
Ania Kollek
Director of Sales & Business Development
Cecilia Javier Reyes
Client Experience Coordinator
Dana Laquidara
Sales Executive
Daniel Valewink
Sales Executive
Ilan Peisajovich
Senior Sales Executive
Natalia Zurowska
Architectural Designer
AVENUE ROAD - Dallas
Adrienne Wheatley
Sales Executive
Whitney King
Sales Executive
MAN OF PARTS
Sahar Mojab
Director of Operations
Muriel Revisa
Product Development Manager
Nicholas Frangione
Operations Coordinator
YELLOW WOOD
Sonia Germain
Executive Director
Bruce McKenzie
Grounds Manager
Damien Maunat
Experience Manager
Daniel Guaragna
Landscape Labourer
Lucas Powell
Assistant Groundskeeper
---
LEADERSHIP
Managing Director, Michael Barr, leads Weishaupt Design Group's operations and cross functional teams, bringing a warmth and focus to each interaction. Drawing from a background in Marketing and Communications, and having been with Avenue Road since the beginning, Michael has a uniquely fine-tuned understanding of every facet of the business.

Michael is passionate about art and design and a committed member of the global design community, lending his expertise locally as a past Snowball gala committee member in support of Casey House and as a contributor to the IDS Advisory Group.
Stephanie Peters

VP, Finance
Stephanie is an operationally focused finance leader with a diverse industry background. Starting her career at KPMG, Stephanie worked with enterprise clients as well as within the consumer industrial market. After obtaining her CPA-CA, she spent time in mining and technology before realizing her true passion, working for passionate people.

When not burying her head in an Excel spreadsheet, you can find Steph making jewelry, biking or attempting acrobatics.

Joanne Cortese
Director
Joanne is a passionate communicator and a global citizen, originally hailing from the UK, but having spent recent years living in Japan, Singapore, Germany, and Hong Kong, and now Canada, working predominantly in Art Galleries. Having spent her career selling a mixture of European, Asian and North American art, both Contemporary and Masterpieces, Joanne has worked in partnership with artists and curating shows in a diversity of contexts. 
Janet Stone, Avenue Road's Toronto Director of Sales & Business Development is a Sales Leader with over 20 years' experience in consultative selling and team management. Highly skilled at cultivating long term relationships within the design community, Janet has been recognized for her close collaboration with designers on domestic and international projects, from conception to completion.

Janet has been with Avenue Road since its inception in 2007, and has been a devotee ever since, bringing her own brand of practical enthusiasm for working with beautiful objects and talented people every day.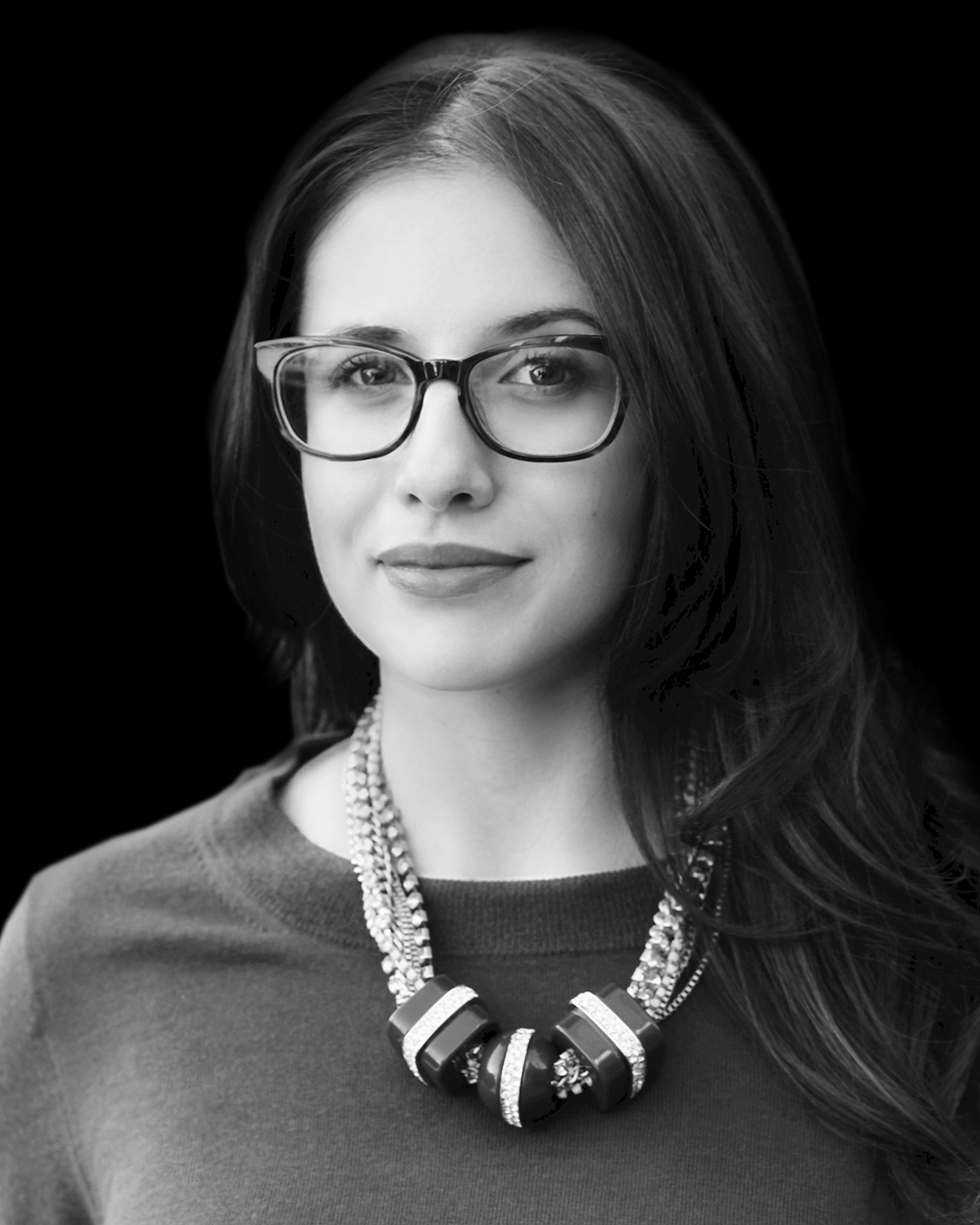 Ania Kollek
Director, Sales & Business Development Miami
A Polish native, Ania has over 15 years of experience in the A&D industry, the majority of which based in New York City. She began her career as an interior designer with a background in art history, thereby developing an organic communication style with her clients, as she's fully versed in their needs. Ania draws satisfaction from leading a team to successes built on a solid foundation and meaningful client relationships.

An avid reader, Ania enjoys painting and entertaining in her Miami garden oasis, accompanied by two rescue dogs and her loved ones.

Emily O'Gorman
Director, Product & Vendor Relationships
An Irish native, Emily O'Gorman has 19 years diverse experience within the luxury CPG industry in both Europe and North America, having managed Operations and the Supply Chain within both large multi-national companies and smaller organizations. A strong & positive communicator, Emily applies her qualifications to support process re-engineering and growth for Avenue Road.

In her spare time, Emily enjoys exploring her creative side through interior design and travel.
Jonathon Litchfield
Director, Brand & Experience
As Director of Brand & Experience, Jonathon ensures the quality and continuity of all points of contact with AVENUE ROAD. His passion for crafting authentic brand experiences has deep roots. Prior to building his own successful retail brand he spent 20 years refining and engineering all client touchpoints in retail, attractions, and hospitality for one of Canada's leading tourism and hospitality companies. Jonathon is enriched by shared meals, belly laughs, and beauty, ideally close to nature. 
LaRhae Priestley
Director, Talent
& Culture
LaRhae came to the Human Resources space after her work experience showed her where her true strength is – with people. She brings to her role as Director, Talent & Culture, an essential ability to listen and empathize with others in a way that cultivates trusting relationships.

Outside of work, you can find LaRhae snuggled up watching movies after a long walk or run through the park with two rescue dogs; who, much like people, need very different things from her, which she is happy to provide.
Sonia Germain Executive Director
Sonia Germain brings to her role as Executive Director of Yellow Wood extensive experience within the global
design community and a deep sense of curiosity. Sonia is a strategic thinker with a sense of humour, flexibility, and the sensitivity required to work with diverse personalities and situations.

Outside of work, Sonia relishes adventures big and small, from summiting Mount Kilimanjaro in Tanzania to exploring Toronto's multitude of parks and food purveyors.

Walid Louis

Director, Logistics & Warehousing
Walid Louis, Director, Logistics and Warehousing, joined Weishaupt Design Group with an extensive logistics background, having led a national team with one of Canada's top luxury retailers. Walid is currently pursuing his CCS (Certified Customs Specialist) certificate via CBSA to add to his Supply Chain and Business background. An insatiable student, Walid is also currently learning his way around the kitchen and teaching himself to cook.

Whitney is a practiced Listener with the ability to get to the root of any problem; she also has the exceptional ability to communicate with ease and professionalism. Leading her team to delight clients and surpass their expectations, Whitney works with the goal of creating positive experiences and building confidence in the Avenue Road brand and service.

A self-described foodie, Whitney also dabbles in painting as a way to flex creative muscle.
---